The Pennzoil Ultra Platinum series helps the engine operate at high temperatures, while the Mobil 1 extended performance signature series helps the engine start at low temperatures.
Both have advantages that make them superior to other motor oils. And both aids in the maintenance of engine performance while also offering exceptional fuel economy, so deciding which one is the best is quite challenging.
These oils are high-performance full-synthetic with superior wear protection, cleaning power, and overall performance. And all gasoline-powered vehicles, which includes turbocharged, supercharged, and multi-valve fuel injected engines, SUVs, light vans, and trucks, are compatible with them.
Let's look at both of them in detail.
Starting with a quick comparison table of both:
| | | |
| --- | --- | --- |
| Specification | Pennzoil ultra platinum | Mobil 1 Extended Performance   |
| Viscosity   | 0W-20, 0W-40, 5W-20, 5W-30, 5W-40, 10W-30 | 0W-20, 5W-20, 5W-30, 10W-30 |
| ILSAC   | GF-6 Exceeds ILSAC, GF-6 Engine cleansing and protection requirement | GF-3, GF-4, GF-6 |
| API   | SP, SN, SM, SL, SJ | CF |
| Oil Change Frequency   | 5000-10,000 miles | 20, 000 miles |
| ACEA   | A5/B5-10, A5/B5-12 | A5/B5 |
| Cost   | 2497 US dollars for every 160 fluid ounces bottle | 2437 US dollars for every 160 fluid ounces bottle |
| Engine Type   | The turbocharged engine, Diesel Engine | Gasoline, fuel-injected engines |
| Additives   | ZDDP, Zinc | Synthetic base stocks |
| Oil type | Fully Synthetic   | Fully synthetic |
Viscosity comparison
Both Pennzoil ultra platinum and Mobil 1 extended performance are available in various viscosity grades:
0W-20 is suitable for all gasoline and turbocharged engines in cars, SUVs, light vans, and trucks in all driving circumstances; 5W-20 is ideal for every vehicle in all driving conditions.
5W-30, which is suitable for standard car models such as the Ford Focus, Ford Ka, Honda Civic, and Volkswagen Golf 10W-30, which is ideal for heavy load engines due to its ability to sustain high temperatures for an extended period without impairing engine efficiency, is suitable for heavy load engines.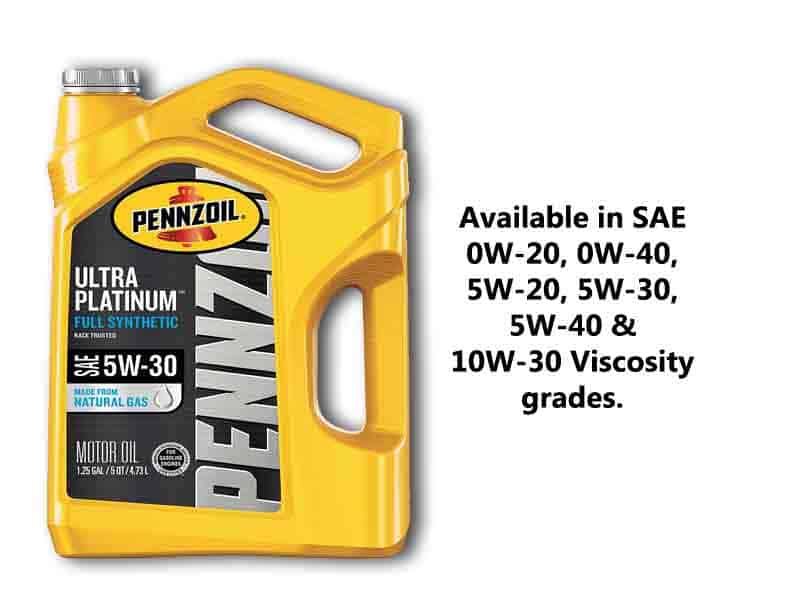 While Pennzoil ultra platinum is available in three more viscosity grades:
0W-40 for European vehicles, notably Mercedes-Benz, Porsche, and Volkswagen, as well as every Chrysler SRT8 HEMI engine and the SRT Viper
5W-20 for all cars under all driving conditions
…and 0W-30 and 5W-50 for passenger cars, trucks, SUVs, light trucks, and gasoline engine vehicles, respectively.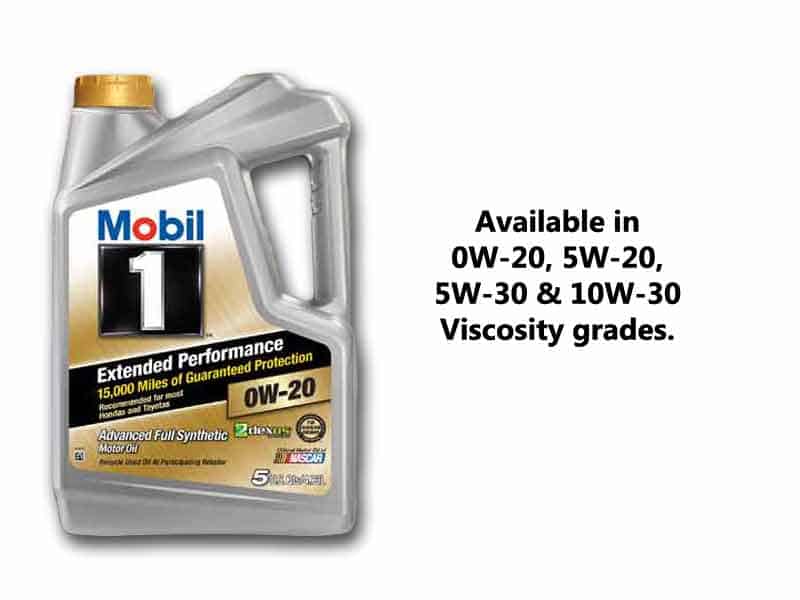 What is their oil type?
Pennzoil Ultra Platinum is exceeding requirements and breaking boundaries on this developing call for synthetic motor oil, as seven out of ten new automobiles now require fully synthetic motor oils.
It makes use of Pure Plus technology, a unique approach that converts natural gas right into a 99.5 percentage natural base oil and combines it with excessive overall performance components to offer complete safety without compromise.
Extended Mobil 1 Performance, on the other hand, is also a fully synthetic motor oil and is designed to protect vital engine components and extend the time between oil changes by up to 20,000 miles of use.
In terms of standard overall performance, nothing tops Mobil 1, the famous motor oil found in a wide range of vehicles, including a few high-overall performance versions.
What engines do they belong to?
SUVs, trucks, personal automobiles, and off-road vehicles can all benefit from the Pennzoil Ultra Platinum.
They also acquired the GM dexos1 certification from General Motors for compatibility with their gas engines from 2011 and up. Both new and old automobile models are suitable with the Ultra Platinum variety, as is the Platinum Motor Oil, including cars like Honda CR-V and Mercedes-Benzes.
Extended Mobil 1 Performance is recommended in all modern gasoline-powered vehicles, including Cars, Trucks, SUVs, and light Vans.
Additives in them:
Through their unique Pure Plus process, the base oil used by Pennzoil ultra platinum in the manufacture of their motor oil types was turned from gas to liquid.
The finished product is clear and free of contaminants, unlike most synthetic and traditional motor oils on the market.
Following the base oil production, the corporation adds various additives such as zinc, ZDDP, and Detergents to create a variety of products.
These additives are one of the characteristics that distinguish them.
On the other hand, Mobil 1's Extended Performance is manufactured with a unique combination of high-overall performance artificial base shares and a finely calibrated additive factor system, all of which is designed to help provide overall performance and safety over extended provider intervals.
How long does it require to change the oil?
Pennzoil ultra platinum requires changes to the oil after every distance coverage ranging between 5,000 and 10,000 miles.
Extended Mobil 1 Performance High Mileage 5W-30 advanced full synthetic motor oil helps extend the life of vehicles by more than 75,000 miles by protecting essential parts of your engine for up to 20,000 miles between oil changes.
Let's look at features of both oils:
Ultra Cleaning:
Pennzoil ultra platinum cleaning technology keeps the engine clean so that you can achieve the best possible speed.
Extended Mobil 1 Performance motor oil is specially formulated to deliver exceptional levels of cleaning power, and engine protection across longer oil change intervals, even in engines that have previously used lower-quality standard oils.
Engine performance:
Pennzoil ultra platinum gives your automobile "extreme" performance while maintaining the engine's horsepower and torque, making it perfect for high-performance vehicles such as sports cars and luxury cars.
The Ultra Platinum is compatible with both diesel and gasoline engines.
Mobil 1 extended performance is designed to give your engine the most protection possible so you can get the most out of it. It helps to provide absolute protection for maximum engine performance by being made entirely of synthetic compounds.
Wear Protective Gear:
Pennzoil ultra platinum has unsurpassed wear protection. The engine's wear protection aids in the prevention of future weather and existing wear while in use.
Mobil 1 Extended Performance motor oil protects gears through longer oil change intervals and meets or exceeds industry standards.
Its precise combination of performance additives allows it to outperform other wear protection.
Reduction of Slude Build up:
Pennzoil Ultra not only prevents sludge and other deposits but also cleans up sludge that has already formed. 
If your engine has an excessive amount of sludge deposits due to poor maintenance, Mobil 1 Extended Performance can help by lowering the amount of sludge remaining in your machine. ExxonMobil
recommends short oil change intervals (3,000-5,000 miles) for the first 2-3 oil changes in severe sludge cases while the sludge is reduced.
Longer protection:
Pennzoil ultra platinum protects you by allowing you to drive for up to 10,000 miles.
Longer protection is provided by Mobil 1 Extended Performance, which will enable you to go for 20,000 miles.
Protection to pistons of the engine:
Both oils for all types of autos can keep your car's pistons cleaner.
The Ultra Platinum, on the other hand, can keep your car's pistons cleaner than the other because of the inclusion of extra detergents.
100 percent protection to your engine's pistons from pre-ignition and low-speed. They provide the proper viscosity lubrication while also protecting the engine.
Temperature:
Pennzoil Ultra Platinum uses pure Plus technology in their synthetic and ultra synthetic motor oils to help safeguard your engine when it warms up and performs under extreme temperatures. 
While Mobil 1 extended performance has excellent low-temperature performance.