Shell Hx8 is by far the superior oil among the other two and is used in high performing vehicles and sports cars.
Shell Hx7 is used in vehicles that are found in moderate climate conditions and are good for older car engines.
Shell Helix Ultra has a vast lineup that caters for vehicles being driven in the harshest weather. It can withstand extreme hot and cold climates.
Shell HX8 Overview: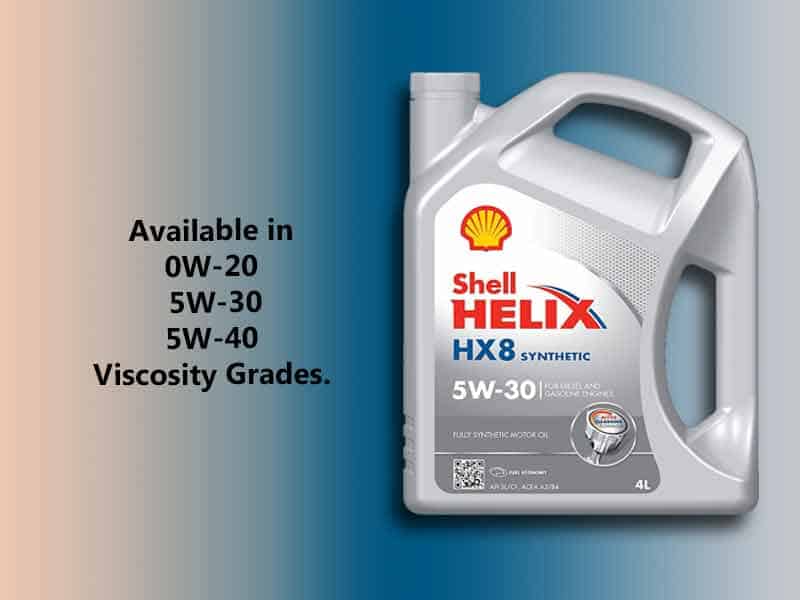 Starting with the Shell Hx8, the improved product is intended for new generation cars with gasoline, gas and diesel engines. A multipurpose oil suitable for all passenger cars and SUVs, while demonstrating excellent compatibility with ethanol and biodiesel formulations.
Shell Helix HX8 5W-40 has gained enviable popularity among the owners of famous brands: Ferrari, Fiat, BMW and Renault. Shell continues to work on creating new models designed for use in Formula 1 racing cars.
Shell HX8
Shell Hx7 Overview: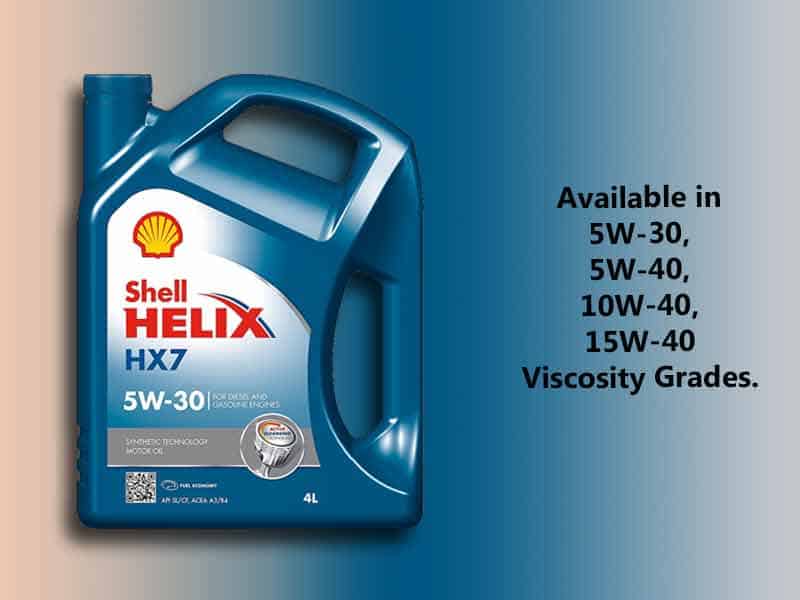 According to many sources, Shell Helix HX7 10W-40 motor oil is a respectable lubricant that is meant to protect the engine from numerous unwanted effects. This product is made using the most up-to-date scientific and technological advancements. Semi-synthetic oil is used as a lubricant. Its foundation is made up of a mix of mineral and synthetic components. As a result, the tool may now be utilized in a wider range of engine designs.
Additives are also included in the product's composition. The characteristics of Shell Helix HX7 10W-40 motor oil allow us to conclude that washing qualities were given top priority throughout its development. Furthermore, this consumable is compatible with systems that use catalytic neutralizers.
The product can be utilized in diesel engines with recirculated exhaust gas. This sort of engine may also run on Shell Helix Diesel HX7 10w-40. According to expert comments, this product can be used in turbocharged, fuel-injected, and inter-cooled diesel engines.
The Shell Helix HX7 flashpoint has several advantages. The temperature reaches a new high of 246°C. This shows that the lubricant is of excellent grade. It does not burn or collapse under the strain of severe or overloaded operating circumstances.
The pour point is -45 degrees Celsius. This indicator reflects Shell oil's advantage over competitors' goods when compared to theirs. Even in heavy frost, the engine will start easily.
Shell HX7
Shell Helix Ultra Overview: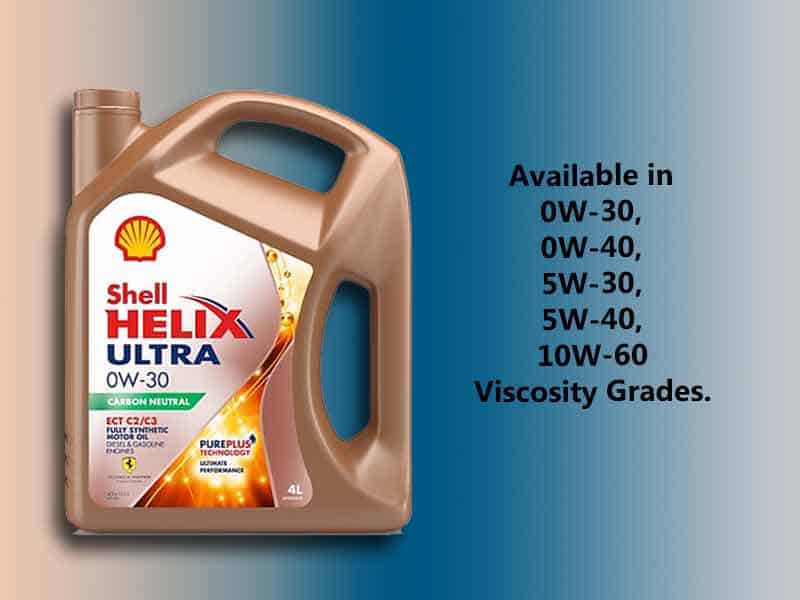 Shell offers one of the most advanced options on the domestic market: the new Shell Helix Ultra SP 5W30. With a 100% synthetic base and exclusive Shell PurePlus technology. This lubricant exceeds the most modern specifications of the world automotive industry, with API SP and ILSAC GF-6A performance levels, suitable for passenger car engines.
One of the highlights of the new lubricant is the exclusive Shell PurePlus technology, which helps ensure maximum engine life by bringing together specific additives with a process that converts natural gas into a crystalline base oil, with 99.5% purity, which helps keep the engine clean at all times.
Another relevant benefit provided by the PurePlus technology used in the new Shell Helix Ultra SP 5W30 is the fact that the oil can lubricate the entire engine – including the highest parts – faster in cold starts, in addition to maintaining its original viscosity characteristics, even when working under constant temperature variation.
Result: the engine is always protected from friction and problems caused by excessive heat, with greater durability and efficiency. Good for your car, your pocket and the environment.
Shell Helix Ultra
Shell Helix Ultra Vs Shell Hx8 Vs Shell Hx7
| | | | |
| --- | --- | --- | --- |
| Specs | Shell Hx8 | Shell Hx7 | Shell Helix Ultra |
| Oil Type | Fully synthetic | Synthetic blend | Fully synthetic |
| Engine Type | Gasoline | Gasoline/Diesel | Gasoline/Diesel |
| Available Viscosity Grades | 0W-20, 5W-30, 5W-40 | 5W-30, 5W-40, 10W-40, 15W-40 | 0W-30, 0W-40, 5W-30, 5W-40, 10W-60 |
| ILSAC | GF-5 | GF-5 | GF-5 |
| API | SN PLUS, SL/CF,SN/CF | SL/CF, SN/CF, SN/CF, SL | SL/CF, SN/CF, SL/CF, SN/CF, SN/CF |
| Oil Change Frequency | 10,000 km | 7,000 km | Above 10,000 km |
| ACEA | A3/B3, A3/B4 | A3/B3, A3/B4 | A3/B3, A3/B4, A5/B5 |
Oil Type Comparison:
Shell Hx8 is a fully synthetic motor oil designed to cater the sports car and performance vehicles. It is available for diesel and gasoline engines while it provides safety from wear and tear of engine and is crafted to adhere to tough conditions.
Shell Hx7 is also available for diesel and gasoline engines but it is a semi-synthetic oil. Mineral oils are known for their higher performance. Here, the shell utilizes both mineral and synthetic bases to achieve that.
It is ideal for daily driving conditions and helps the engine in avoiding routine wear.
Shell Helix Ultra is fully synthetic oil and is equipped with the shell's latest technology PurePlus. It has a synthetic base and it provides one of the best performances in the motor oil lineup.
Catalytic Converter Performance
Shell Hx8 is having the latest API SN specifications and is one of the most sought motor oil for a sports car. The oil cleans the engine at a far superior rate and is hence best in protecting catalytic converters.
Shell Hx7 is suitable for engines having low to mid-performance range.
Coming to Helix Ultra. Performance-wise, in comparison to a standard API SN specification oil, it provides 58 per cent better high-temperature deposit management and viscosity stability, as well as 78 per cent better corrosion prevention in start-stop urban driving circumstances. It helps protect high-performance engines.
Reduction of Sludge Build
The sludge is generated due to long periods between change oil. The reason is that it degrades the oil, so it is important to change the oil on time. The oil loses all its properties, it cannot be cleaned properly, and it loses its lubricity, its unctuousness and all its characteristics.
Another condition that favors the formation of oil sludge in the engine is driving at low rpm and low speeds, driving at low rpm, or with continuous stops and starts over short distances, all this because the engine never reaches its ideal operating temperature. Hot and humid or cold and humid climates also favor the formation of sludge in the oil.
Shell Hx8 is far superior when it comes to the reduction of sludge buildup.
Shell Hx7 has additives that help in cleaning the engine and it also reduces the sludge buildup but not like Ultra or Hx8.
Shell Helix Ultra has properties of cleaning the engines and the newer technology it encompasses help in the reduction of sludge buildup.
Oil Burn off Protection
According to statistics, 80% of "uneven" oil consumption is due to engine wear. Therefore, if you add more than 250 ml of oil for every 1000 km driven, the chances are that your car engine has exceeded the limit of its initial wear and its condition will only get worse.
The engine oil gets burned and it is normal but the value should be very minimal. Modern motor oils provide oil burn-off protection.
The HX8 provides oil burn-off protection and is the very best in the shell oils lineup.
The HX7 provides oil burn-off protection but is lower than the Hx8 and Ultra.
The Helix Ultra provides oil burn-off protection but is lesser than Hx8.
Minimizing Engine Wear-off
Normal engine wear is caused by two main aspects: Contamination and less than ideal lubrication at start-up. Several internal engine components are more susceptible to wear and tear as the engine accumulates more miles. Even extended lubrication cycles can lead to the formation of wear-enhancing grains inside the engine.
Shell HX8 protects against engine wear due to its perfect viscosity and additives.
HX7 also provides slight protection against engine wear.
Shell Helix Ultra's biggest selling point is the protection against engine wear off.
Engine Seals Protection
Once you stop driving and are parked, the engine will be hot from the heat generated. Metal components expand when heated, which in turn puts pressure on the seals and gaskets. Engine seals and gaskets are designed to prevent oil leakage.
However, once the engine begins to cool down, the metals contract, leaving gaps between the seals and the metal parts.
These gaps can cause an oil leak as there will not be enough pressure to prevent an oil spill. What's more, degraded gaskets are the most common cause of oil leaks in cars.
The HX8 provides maximum engine seals protection.
For HX7, it is not renowned for this property.
And the Shell Helix Ultra also provides engine seals protection.
Improved Fuel Economy
The Shell Helix Ultra, Shell Hx8, and Shell Hx7 all say that they provide improved fuel economy but the reviews state that only Shell Hx7 has contributed towards better fuel economy.
However, all of the oils have properties that help in fuel economy.
Viscosity Comparison:
The three oils maintain their viscosity and stay in their respective grade throughout their cycle the recommended cycle.
Shell Hx8: It comes in viscosity of 0W-20, 5W-30 and 5W-40.
Shell Hx7: It comes in 5W-30, 5W-40, 10W-40, and 15W-40.
Shell Helix Ultra: It comes in 0W-30, 0W-40, 5W-30, 5W-40, and 10W-60.
Oil Change Frequency Comparison:
Shell Hx8 oil change interval comes after every 10,000 Km.
HX7's oil change interval is 7,000 km
Helix Ultra comes oil change frequency is more than 10,000 km.